Vision statement
We are a church family seeking to know Jesus and make Jesus known.
As followers of Christ, our desire and prayer is for God's good news to be reaching and changing lives in our city and building a people of all ages from many nations in Western Christchurch.
Who is Jesus?
This question is the most important you'll ever consider. Some say Jesus was simply a good teacher but, while He was a good teacher, He is so much more than that. The Bible says that Jesus is God's Son, the King of all creation, sent by God the Father into this world as a man to rescue humanity.
Through His life, death and resurrection, Jesus has conquered sin – which separates us from God, and has also conquered death – offering eternal life freely to those who trust and follow Him as their Lord and Saviour.
Jesus loves you more than you can imagine. His death on the cross for us is the ultimate expression of that extraordinary love. His death has broken down the barrier between us and God and His desire is to call us into relationship with Him, in order to reconcile us through Him to one another and to God.
There is so much more to say and know about Jesus, but getting to know Him is easy, today we simply meet Him walking off the pages of the Bible.
Why not come and join us as we seek to know Jesus better through listening to God's Word.
What kind of church is Redeemer Church?
We are a diverse mix of ordinary people who are amazed by the love of the Lord Jesus Christ. We meet together to hear God speak through the Bible, to praise God together in song, to pray to God who hears us, and to be encouraged to love and serve one another and our world.
With the help of God and one another, our desire is to live in a way that honours Jesus who loves us. We are far from perfect, but rejoice in the good news that Jesus knows us, forgives us and works in us. He equips us to love one another and our world. We would love to meet you and share with you how knowing Jesus makes all the difference.
As a church we seek for the Bible's good news to be lived out in daily life. Some technical words people might use to describe our church include reformed and evangelical.
Our Minister: Mark Hood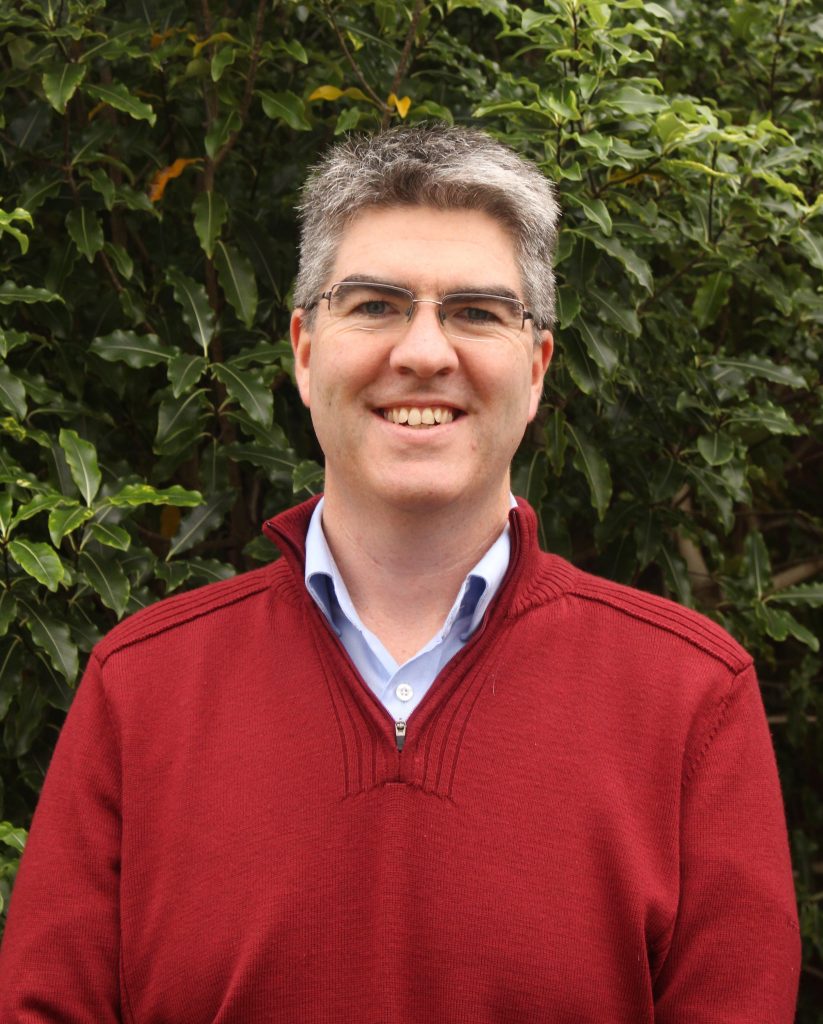 Mark is passionate about the good news that Jesus Christ is for us, and that our best life is found in following Jesus, as He shows Himself to us, walking off the pages of the Bible. Mark trained at Ridley College and has spent the last decade working to help young adults, kids and grown ups alike see and hear the wonder of God's Son.
Mark is married to Pip and they have three teenagers. Mark worked in Melbourne and Geelong, prior to serving as a Minister in Christchurch. He's a keen fan of rugby, cycling and cricket. When he's not dabbling in his vege garden, you might find him walking in the hills, biking on the trails, skiing (slowly) down a mountain or gathering friends around a BBQ.
Partners
Redeemer Church is an Anglican church, affiliated with the Church of Confessing Anglicans Aotearoa New Zealand. This network of churches seeks to glorify God by declaring the good news of Jesus Christ in Aotearoa. We are partnered by Latimer Church who generously provide oversight and administrative assistance to our local Vestry team.